Here's what to look for when buying a TV
Looking to buy a new TV, but unsure where to start? Our TV Buying Guide is here to help. Continue below to explore the latest articles on TV technology, compare Samsung TVs by type, or get recommendations based on your needs with Help Me Choose.

Latest innovations
The all-new Neo QLED 8K
With a billion shades of color and jaw-dropping 8K resolution, the new era of streaming is here.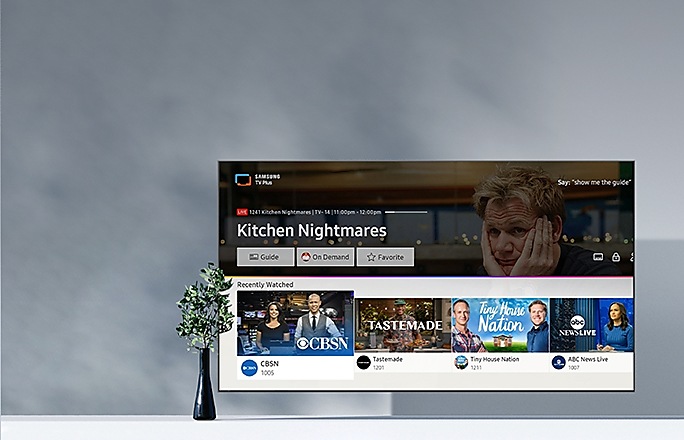 See the big picture
Expand your entertainment landscape and improve your viewing experience with an even bigger TV.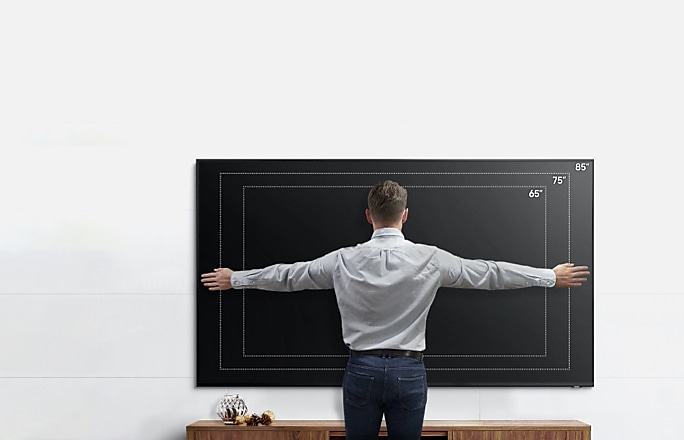 Keep up with the
latest TV technology
Familiarize yourself with all the latest advancements in screen technology, smart features, sizing guides and more.
Transform your home into an art gallery
With The Frame and Samsung Neo QLED TVs you can upload and display your NFTs, personal artwork, family photos and more.*

1 PC on TV is available on 2021 Samsung Neo QLED 8K models only. TV and computer must be connected to a network. Available on PCs with Windows 10 OS or higher. And the operation system must be a Professional or higher edition. PC accessories such as mouse and keyboard are sold separately. PC must be set up to allow Remote Access to make remote connections. Auto-recognition of office PC requires valid Samsung account and Easy Connection to Screen app installation on PC (Mac OS not supported). "Advanced" PC on TV is available on 2021 Neo QLED 8K models.
*TV stand is sold separately.
**Applies to The Terrace Full Sun (LST9T) only.