The Terrace
Enjoy the Samsung QLED 4K experience in an outdoor TV
Bring your entertainment outside with a TV designed for even the sunniest of days. Whatever the weather, watch everything you love with no reflections or distractions.
Which outdoor TV is right for you
The Terrace Partial Sun
From $3,499.99
Enjoy true-to-life QLED 4K picture quality in your favorite shaded or partially-shaded outdoor space.
The Terrace Full Sun
From $9,999.99
Direct sun protection and an anti-glare screen allows bright, brilliant QLED 4K resolution in direct sunlight.1

Enjoy patio perfection with The Terrace Partial Sun
Watch your favorite TV entertainment outside in your shaded outdoor living room, rain or shine. The QLED 4K screen automatically optimizes for bright and vivid color, no matter how bright or overcast the weather is. And while The Terrace Partial Sun is water and dust resistant, a compatible dust cover is available for added protection.

The Terrace Full Sun can take the heat2
Water and dust resistant, this worry-free TV can withstand intense direct sunlight and extreme temperatures up to 104 degrees. The Terrace Full Sun is built to endure the elements and even the occasional pool splash. Made for sunny days, this QLED 4K TV has advanced glare resistance to display a bright brilliant picture in direct sunlight.
Highly rated for weather-resistant durability
Watch your entertainment outdoors, rain or shine. The Terrace is IP55 rated to protect against dust and rain. "IP" is an international standard coding system that measures how well a case or enclosure protects an electrical device.
Smart TV
Stream your favorite shows. Watch the news. Play games. Practice yoga. Do everything you enjoy with Smart TV, but outdoors3. In just a few clicks, you'll get the same instant access to your must-have apps and endless content as you would from your indoor TV.

Wide viewing angle with Anti-glare
The Terrace is equipped with a wide viewing angle that gives you a great view from any seat. And the glare-resistant screen eliminates distractions and ensures picture clarity.

Discover more about The Terrace
Explore more features and see how well The Terrace meets your outdoor entertainment needs.
Elevate your outdoor
TV experience
Hear what our customers are saying
Well worth the price tag
We have a covered outdoor bar and were looking to replace our old standard TV. After much convincing, I talked my wife into splurging for the Terrace - now she's the biggest fan! Picture really is incredible; doesn't matter if it's noon or 10pm, the clarity and brightness is beautiful! Also with the anti-glare and wide viewing screen, there isn't a bad seat.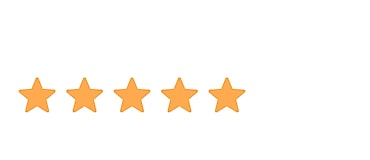 Living up to the hype
We were looking for an outdoor rated TV that could withstand the elements while providing a clear and bright picture. So far The Terrace is living up to those requirements and it is easy to use and connect to our Wi-Fi. We paired it with the soundbar and now we watch TV outside more often than we do inside. Great picture and great sound!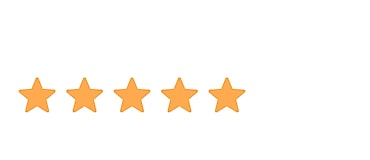 Highly recommended
I never knew an outdoor tv could look and sound so amazing. Perfect for family movies and watching football with friends. No glare from the sun with the amazing screen. Easy to clean with it being weatherproof. It's hands down the best tv I've ever seen in an outdoor setting. Also, setup of the tv is very simple, anyone will be able to do it.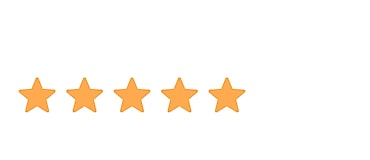 You can count on us
#1 in Overall Customer Satisfaction
#1 in Overall Product Quality
#1 in Overall Service Quality

Samsung TVs were ranked #1 for these categories in the 2022 American Customer Satisfaction Index surveys.
Compared to other measured TV manufacturers in the 2022 American Customer Satisfaction Index (ASI®) survey of customers. Soundbar sold separately.
The American Customer Satisfaction Index (ACSI®) is a national measure of customer satisfaction since 1994, trusted by US government and reflecting annual feedback from more than 250K US consumers.

Explore our full line of lifestyle TVs
Get quick TV recommendations in just three simple steps.
1 Brightness may decrease to protect panel with other high temperature and sunlight conditions. 
2 Panel protected up to 6 hours in sunlight at 700 watts and 104 degrees Fahrenheit. Resistant to extreme temperatures; and is best-in-class IP55-rated for weather-resistant durability against water and dust. 
3 A Samsung account is required to set up certain Smart TV functionality.
⊕ 0% APR for 24, 36, 40 or 48 Months with Equal Payments: Available on purchases of select products charged to a Samsung Financing account. Minimum purchase: $50. 0% APR from date of eligible purchase until paid in full. Estimated monthly payment equals the eligible purchase amount multiplied by a repayment factor and rounded to the nearest penny (repayment factors: .04167 for 24 month, .02778 for 36 month, .02400 for 40 month, .02083 for 48 month). Last payment may vary due to rounding. Total amount of payments will not exceed eligible purchase amount. Other transactions and fees affect overall minimum payment amount. Advertised payment amount is an estimate and may change once taxes, delivery or other charges are added. Limited time offer. Regular account terms apply to non-promo purchases. Minimum interest charge: $1. Standard Purchase APR: 29.99%. Prior purchases excluded. Account must be in good standing. Subject to credit approval. Samsung Financing account issued by TD Bank N.A.