Care for your pet
Check in on your pet – and your home – even when you're away.
Always be there for your furry friends
Leaving your pet home alone is not always ideal, but you can check up on him while you're out with the SmartThings app.1
Pet Monitoring
Check in when you're out
Your body's at work, but your mind's at home? Check in on your best bud 24/7 with SmartThings Pet Care Monitoring2 on your phone.

Look for your pet
Stay connected
In Home alone mode, you will be alerted if your little friend hasn't made an appearance for a while. And with Look for pet,3 you can find his secret hiding spot.
Home alone mode
Care from afar
Use the SmartThings app1 to turn on the TV, put on music via BESPOKE Jet Bot AI+ or control the air purifier to make sure your buddy is feeling A-OK.4
Find more ways to Do the SmartThings!
Work from Home
Connect your mobile and desktop devices to work smarter at home.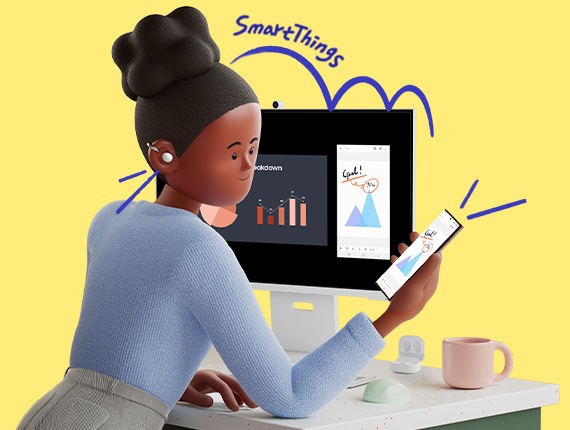 Set the Mood
Make your home ready for a party, a movie or a workout in seconds.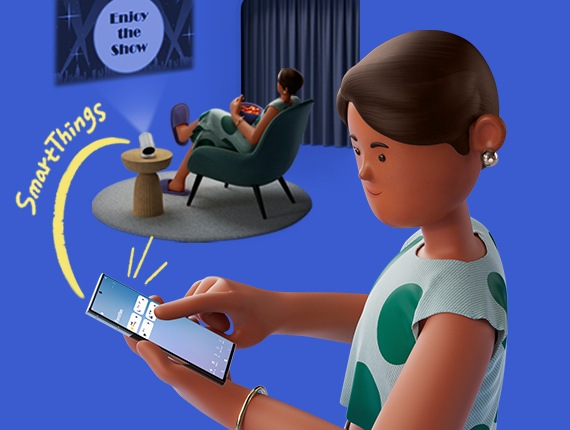 Think Green at Home
Save energy and prevent waste by monitoring everyday energy usage.
Stay Fit & Healthy
Create a daily routine of home workouts and healthy cooking.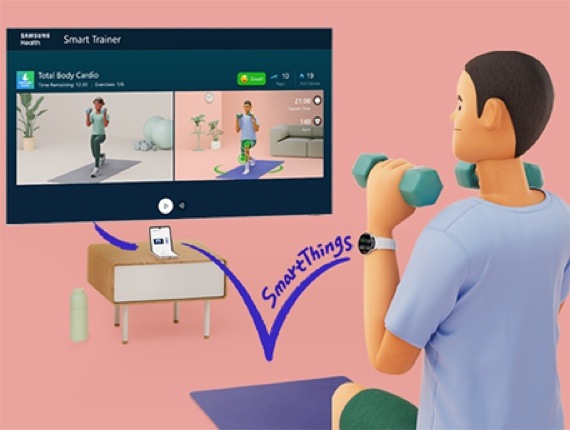 * All devices should be connected to Wi-Fi or other wireless network, and registered with a single Samsung Account. Availability may vary by country, region, service provider, network environment, or device, and may change without notice. Images and on-screen contents simulated for illustrative purposes. Actual UI may vary depending on software version, model, region, and other factors.


1SmartThings Pet Care Service availability may vary by region and is supported only on BESPOKE Jet Bot AI+ model. Available on Android and iOS devices. (Android OS 8↑, iOS 13↑) A Wi-Fi connection and a Samsung account are required.
2 Using BESPOKE Jet Bot AI+'s front camera, you can monitor the status of your pet. It supports E2EE(End to End Encryption), so video is securely encrypted and can only be viewed by an authorized user.
3The ability to recognize your pet may vary depending on the type of pet and living environment. Dogs can be recognized only, and recognizable pet may be added in the future.
4All the devices should be registered with a single Samsung Account on SmartThings app. Each device needs to be set to be optimized for pets by the SmartThings app.