ULTRA-LIGHT DESIGN
Thin. Light. Pro.
A PC so powerful, you'll want to take it with you wherever you go. And you can! At less than 2 pounds, this is our thinnest and lightest laptop yet.¹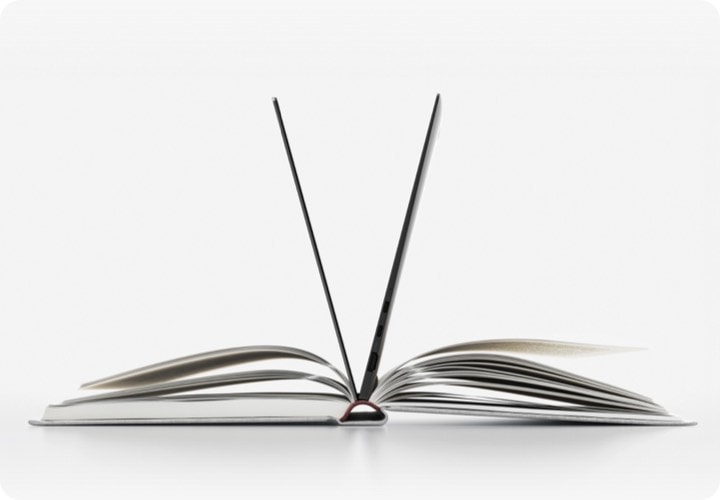 PREMIUM PERFORMANCE
The latest Intel® Evo™ Platform
Blaze through your day like never before with our most powerful processor available. And with the Intel® Arc™ graphics card option, you can game with some serious speed. So go ahead, juggle those projects. Galaxy Book2 Pro is made for multi-tasking without restraint.

BRIGHTER DISPLAY
More brilliant than ever before
Galaxy Book2 Pro's AMOLED display is 33% brighter² and automatically adapts to any lighting environment so you can minimize eye strain and enjoy cinematic viewing anywhere.

Want all that plus touchscreen capabilities? Check out Galaxy Book2 Pro 360.

OPTIMIZED VIDEO CALLS
Video chat in high definition
Look and sound your best with a full-HD camera that's 2x clearer than before.² Plus, Auto Framing³ and intelligent noise cancelling remove background distractions automatically. With Dolby Atmos sound, you'll never miss a mutter.

NEXT-LEVEL CONNECTIVITY
Speed ahead with Wi-Fi 6E
Galaxy Book2 Pro comes ready to tap into the ultra-wide 6GHz spectrum to give you the blazing fast data speeds you need for incredible performance.⁴,⁵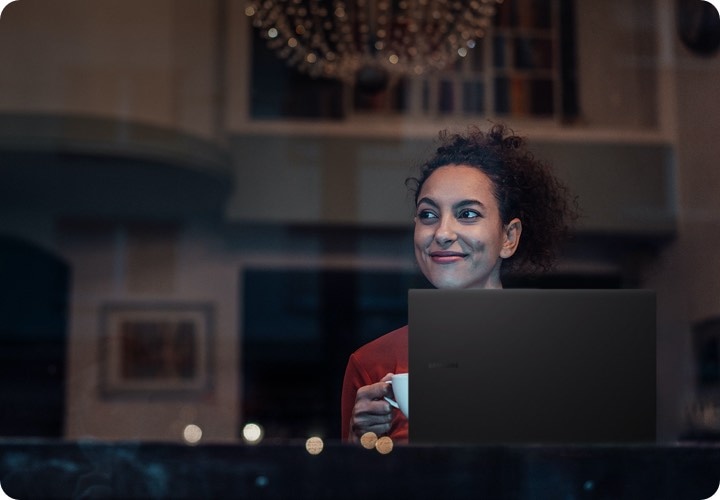 Long-lasting, fast charging
With a powerful 68Wh battery, you can go plug-free for up to 21 hours⁶ on a single charge. When you do need a jolt, get up to 40% in just 30 minutes with the universal Fast Charger that works across your entire Galaxy of devices.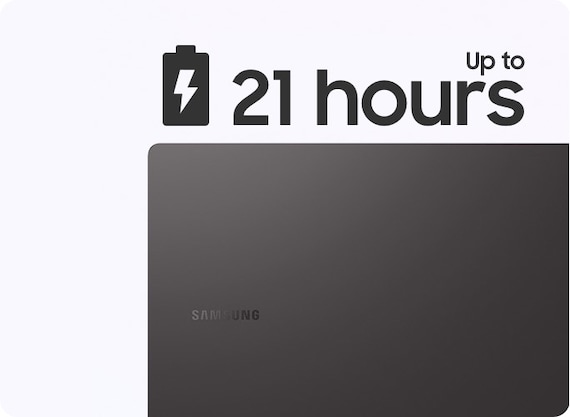 Secure to the core
Stay productive with added peace of mind. Galaxy Book2 Pro protects your privacy with hardware-based security features, Private Share⁷ and a fingerprint scanner help keep files under your control.
MONITORS
Immersive gaming
Whether you're working or gaming, easily extend your screen space with a super smooth scrolling monitor.

MULTI-DEVICE ECOSYSTEM
Unite your Galaxy. Multiply the possibilities.

Move between devices seamlessly. Galaxy works together for effortless continuity across your PC, phone, tablet and wearables.⁸
*Galaxy Tab S8, Galaxy S22+, Galaxy Watch4, Galaxy Buds2 and S Pen shown are sold separately.
Seamless second screen
Connect your Galaxy Book2 Pro and Galaxy Tab S8 to wirelessly add a second screen. Simply slide the cursor from screen to screen to expand your workspace from anywhere.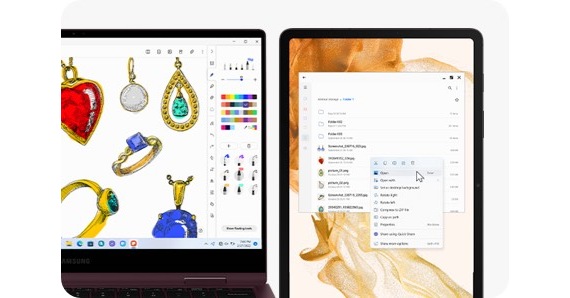 From your phone to your PC
Everything on your Galaxy phone, now on your Galaxy Book. Link to Windows unites your apps, calls, texts and files so you can switch from your phone to laptop without missing a beat.9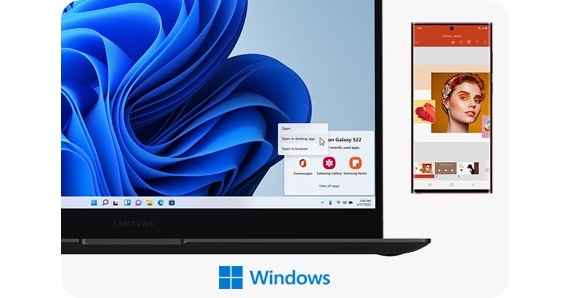 Simple, secure file sharing
Directly share files between nearby devices with Quick Share. For more control, Private Share lets you set time limits, prevent capturing and revoke access to files at any time.

Control your world
Bixby's intelligent voice interface does almost anything, from giving weather reports to controlling SmartThings-compatible devices like light switches and dishwashers.¹⁰

Make the switch, seamlessly
Upgrade without saying goodbye to your old stuff. Smart Switch¹¹ seamlessly transfers contacts, photos and more to your new laptop. Then, Single Sign-On12 makes it easy to access everything Galaxy with just one log-in.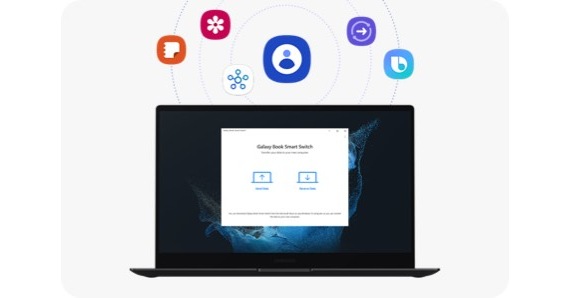 Get ready for a new business PC experience
Meeting the new Galaxy Book2 lineup.
Enjoy exclusive volume discounts, bulk trade-in credit and 0% Samsung Business Financing.
θ For a limited time only, on Samsung.com/Shop Samsung App, pre-order or purchase a new qualifying Galaxy device ("Qualifying Purchase"), send in your qualifying trade-in device to Samsung through the Samsung Trade-In Program, and if Samsung determines your trade-in device meets all eligibility requirements, you will receive a trade-in credit specific to your qualifying trade-in device to apply toward your Qualifying Purchase. Device models that currently qualify for trade-in and trade-in credit amounts associated with those models are available on Samsung.com and the Shop Samsung App; eligible models and amounts may change at Samsung's sole discretion. To be eligible for trade-in, your qualifying device must meet all Trade-In Program eligibility requirements, which include, but are not limited to, that the device powers on, holds a charge, and does not power off unexpectedly; has a functioning display; has no breaks or cracks in the screen (unless a cracked screen offer applies); has no breaks or cracks in the case; has no liquid damage (whether visible or not); has no other defects that go beyond normal wear and tear; is not on a black list; has a verified FCC ID; has been reset to factory settings; has all personal information removed; has all software locks disabled; and is owned by you (leased devices are not eligible). Anticipated trade-in value will be applied as a credit at time of purchase, but, if you do not send in your trade-in device within 15 days of receipt of your Qualifying Purchase, you will be charged back for the trade-in credit applied to your purchase, or if you send in your trade-in device within 15 days of receipt of your Qualifying Purchase but Samsung determines your device does not meet all eligibility requirements, you will be charged back for the trade-in credit applied to your purchase minus $25. Participation in this program does not excuse you from contracts with your carrier or retailer (or any related payments or fees) for the device that was traded in. Limit 1 trade-in per Qualifying Purchase. Samsung reserves the right to modify or discontinue this offer at any time. The Trade-In Program cannot be combined with any other Samsung, carrier or retailer promotions, discounts, or offers unless specifically provided for in the terms and conditions of such offers. Additional terms, including terms that govern the resolution of disputes, apply. Click here to learn more.


*Screen images simulated for illustrative purposes.


1Only for Galaxy Book2 Pro 13.3" models. 13.3" model is 11.98" x 7.87" x 0.44", 1.92lbs. 15.6" non-ARC model is 13.99" x 8.89" x 0.46", 2.45 pounds. 15.6" ARC model is 13.99" x 8.89" x 0.52", 2.58 pounds.


2Compared to 2021 Galaxy Book Pro model.


3Certain resolutions and ratios may not be supported. Certain functions may not be available when Auto Framing is on. Only people can be recognized and there is a limit to how many people may be recognized.


4Wi-Fi 6E availability may vary due to OS version, location, network conditions, and other factors.


5Wi-Fi 6E wireless network routers are required and sold separately.


6Battery life varies significantly with settings, usage and other factors. Based on results from internal lab tests for local video playback time conducted by Samsung. Test Results from a prerelease version of the device under default settings (audio volume and brightness levels) without connection to Wi-Fi or mobile network. Battery life varies significantly with settings, usage and other factors.


8S Pen included with Tab S8 Ultra; compatibility may vary across devices. S Pen functionality not available on Galaxy Book2 Pro and Galaxy S22+.


9Link to Windows requires the Your Phone app (free download), a Microsoft account and Windows 10 or 11. Some mobile apps may have security features that prevent the mobile app from being viewed on PC.


10All devices must be registered with SmartThings to receive smart notifications.


11Availability of Galaxy Book Smart Switch may vary depending on OS and the transferable files are informed during program execution.


12Single Sign-On works on apps including Quick Share, SmartThings, Bixby, Samsung Bluetooth Sync, Samsung Multi Control, Samsung Notes and Samsung Gallery.