PHOTOGRAPHY
What is nightography?
Your guide to the basics
Learn how to shoot stunning low-light photos #withGalaxy.
From ultra-dim restaurant photos where you can't see anyone's faces to overexposed dance club pics where you see every pore, low-light photography has been a notoriously difficult task for smartphone cameras since...forever. Enter Nightography. It's the camera experience on Galaxy phones like the S series and Z series¹ that makes taking low-light photos easier than ever. With these powerful features and tips, you'll be more than ready to conquer the forces of darkness.
Make low-light photos easy with Night mode
The simplest way to take better night photos? Use your phone camera's low-light preset mode. On Galaxy phones it's called Night mode, and it lets you shoot vivid low-light pics without that overly bright flash that tends to wash everyone out. AI also lends a hand, combining multiple frames into the clearest image. If you're out for the night and don't want to spend too much time tinkering with your camera settings, this is your go-to move.
Phone photo simulated for illustrative purposes. Moon photo by Khaile Kim
Take control of your settings
For this kind of photography, you'll want to customize your low-light camera settings. That's a breeze using Pro mode on Galaxy S and Z series phone cameras. The most important settings are ISO and shutter speed. ISO is a camera's sensitivity to light. In low-light conditions, whichever kind of camera you use, it's best to set your ISO in the mid to low range. (This will lower the risk of image graininess.) Shutter speed is how long the shutter stays open, which controls how much light gets let into an image. A shorter shutter speed means less light. A longer one means more. For a dark shoot, a longer shutter speed will help you capture more of the limited light. Of course, the right Pro mode settings will vary, but a mid-range ISO and longer shutter speed should work well for most low-light shoots.
Stabilize your shots.
Find fresh perspectives
The long shutter speed required for low-light photography increases the risk of image blur, which means keeping your phone steady is a must. A tripod will take care of this, or you can use Flex Mode on Galaxy Z Flip4 and Z Fold4. Just unfold the device halfway and rest the bottom on a flat surface for instant stability. But Flex Mode can do more than stabilize. It's also a great way to open up low-light creative options, from hands-free group shots and selfies to unexpected photo angles.
Shoot in RAW for more editing options
Getting the perfect low-light photo is a balancing act. After your shoot, you may want to turn up the brightness, turn down the noise or boost the white balance to make colors pop. Shooting in the RAW format lets you capture an uncompressed image, which gives you a lot more editing flexibility. With Samsung's Expert RAW app2, you can even shoot Linear DNG 16-bit RAW files that have greater clarity and a wider dynamic range than regular RAW files. Then just knock out your editing tasks on a powerful laptop, like one from our Galaxy Book series, or a Galaxy Tab S with Adobe Lightroom Mobile.

Ready? Now get out there and make it a night(ography) to remember.
¹Galaxy S22 series, Galaxy Z Fold4, Galaxy Z Flip4
2The Expert RAW app is available at Galaxy Store only for Galaxy Z Fold4, Galaxy Z Fold3, Galaxy Z Fold2, Galaxy S22 series, Galaxy S21 Ultra, Galaxy S20 Ultra and Galaxy Note 20 Ultra.
Meet your Nightography
photoshoot crew
Solo or together, these Galaxy devices will glow up your low-light photography.
Galaxy S22 Ultra
Make nights epic with our most advanced camera yet.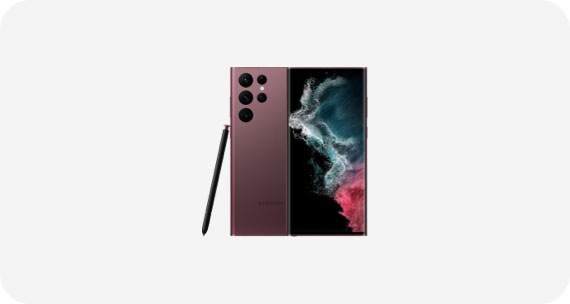 Galaxy Z Flip4
Detailed low-light pics and hands-free Flex Mode.

Galaxy Z Fold4
Nightography in a foldable phone with Flex Mode
Expert RAW
Get more editing control with 16-bit RAW files.
Galaxy Tab S8 Ultra
A multitasking-ready tablet for mobile photo edits.
Galaxy Book2 Pro 360
The power and speed to fine-tune RAW images.