Welcome to your first look at the latest Samsung innovations unveiled at this year's Consumer Electronics Show — the largest and most influential technology event in the world. In line with this year's theme, "Bringing Calm to Our Connected World," our newest products work together seamlessly to save you time, effort and improve your connected life.
Samsung sustainability commitment: Bringing calm to connected devices
Read about Samsung's strategy to deliver on the promise of the connected experience across the key touchpoints in our lives – in our homes, cars, and at work – while also working to build a more sustainable future.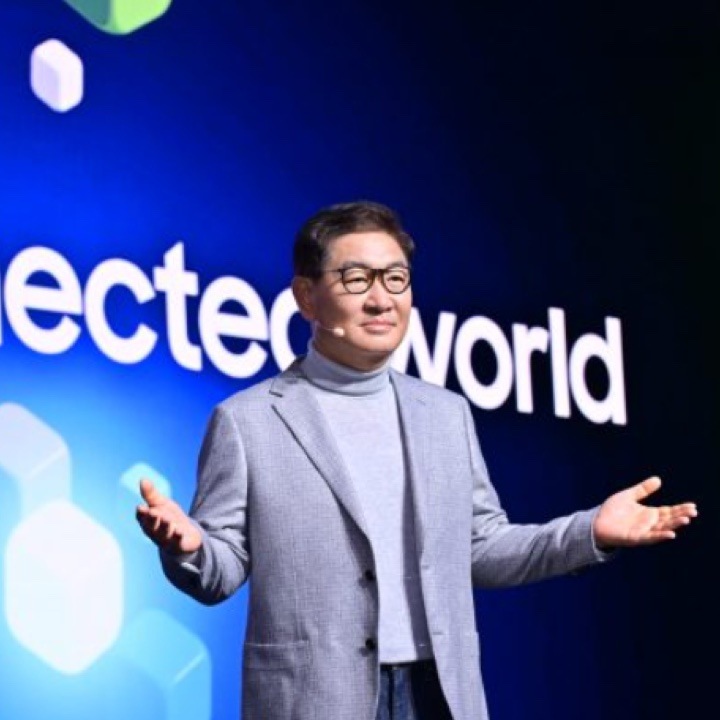 Tackling microplastics head-on with 'less microfiber' technology
While reducing the impact of devices and homes is vital to creating a sustainable future, other clear and present risks to the environment demand our attention. For over a year, Samsung and Patagonia have been working together to address the challenge of microplastics shedding during the laundry process and polluting oceans and other bodies of water.

Click below to shop our current washer selection.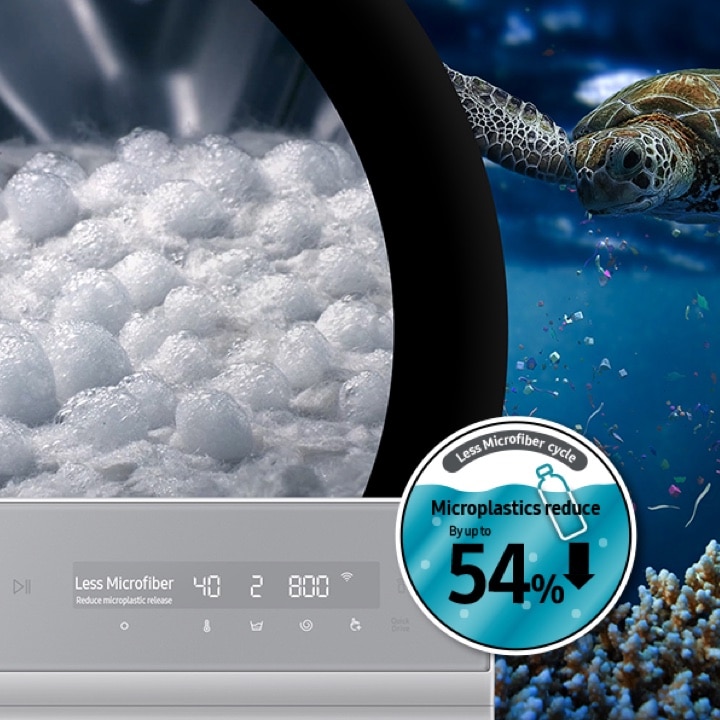 New offerings in the Odyssey, ViewFinity and Smart Monitor lineups at CES® 2023
New offerings in the Odyssey, ViewFinity and Smart Monitor lineups at CES® 2023 will deliver unmatched image quality and a range of innovative features for people looking to work, play and live through their monitor display.

Click below to shop our current smart TV and monitor selection.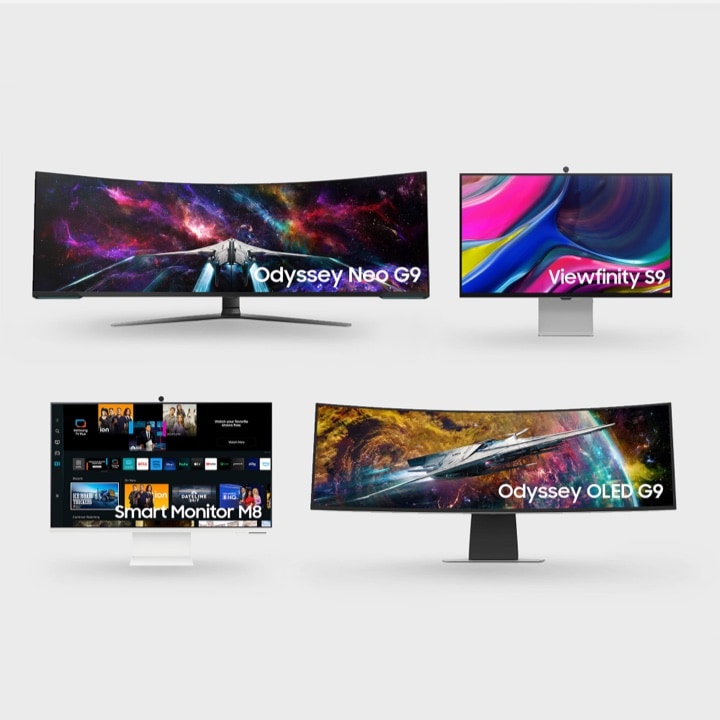 Multi-dimensional soundscape and audio quality with AI
A premium screen experience would only be complete with ultra-immersive audio. While Samsung TVs come with impressive built-in speakers, they also have powerful audio features and devices to enhance the viewing experience for something truly cinematic.

Click below to shop our current soundbar selection.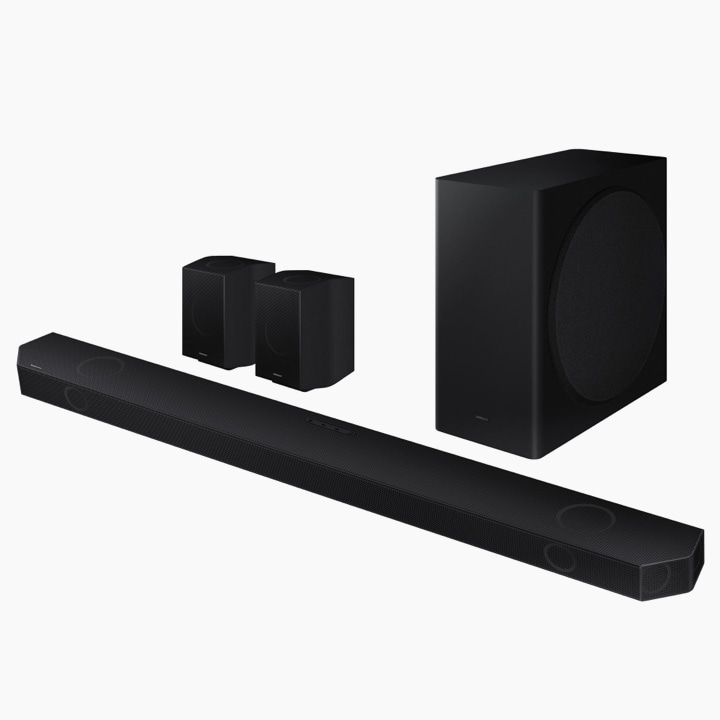 The Freestyle with Smart EDGE Blending
The Freestyle is the ultimate flexible device, allowing consumers to watch whatever they want wherever they want. In 2023, users can take advantage of the new Smart EDGE Blending feature, which allows users to use two of the devices and watch content in a 21:9 configuration with no manual lining up or adjusting. The 2023 Freestyle will also support Samsung Gaming Hub for more entertainment on the go.

Click below to shop our current projector selection.
Everyday sustainability with Samsung screens
In line with the latest environmental strategy announced in 2022, Samsung is consistently working with partners and customers to be eco-conscious, providing a broader impact throughout the product's lifecycle. As a result, each step is made more eco-conscious, from making the manufacturing process more efficient to reducing packaging and changing how consumers use their products.

Click below to shop our current Micro LED selection.
Future of smart mobile devices: slidable
Samsung Display has been introducing next-generation foldable and slidable products through various exhibitions in the past. At CES 2023, the company looks to showcase its future smart mobile device, Flex Hybrid, which combines two innovative technologies into one. Foldable technology is applied to the left side of the screen with slidable technology on the right side of the Flex Hybrid. Users can enjoy movies and videos on the 10.5-inch display in aspect ratio of 4:3 or on the 12.4-inch larger screen in 16:10 screen ratio.

Click below to shop our current selection of Galaxy Z devices.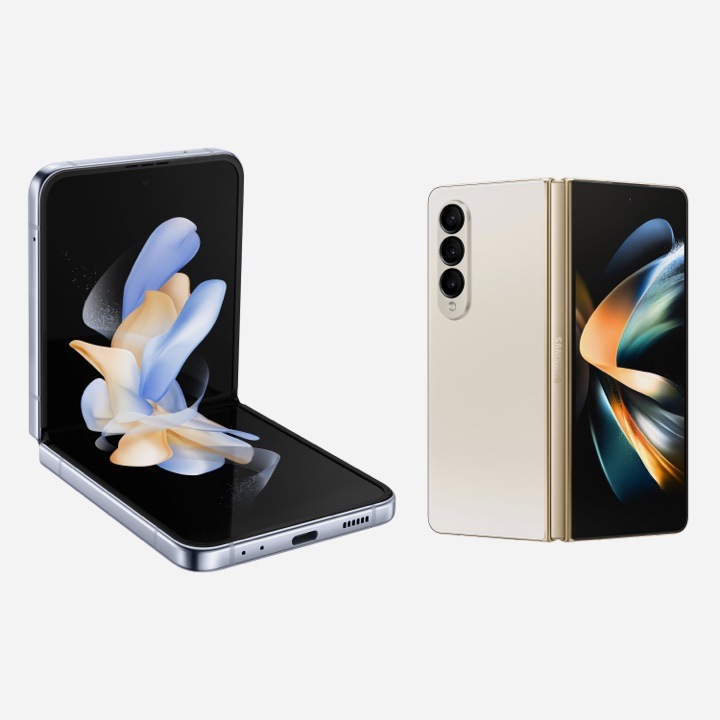 Premium and connected experiences with Neo QLED
Samsung's latest suite of Neo QLED 8K and 4K televisions provide consumers with premium options that suit every need. Neo QLED picture quality is powered by Samsung's advanced Neural Quantum Processor, which supports the Quantum Mini LED-lit TV with 14-bit processing and AI upscaling, enabling features such as Shape Adaptive Light Control and Real Depth Enhancer Pro for a three-dimensional, lifelike picture.

Click below to shop our current Neo QLED selection.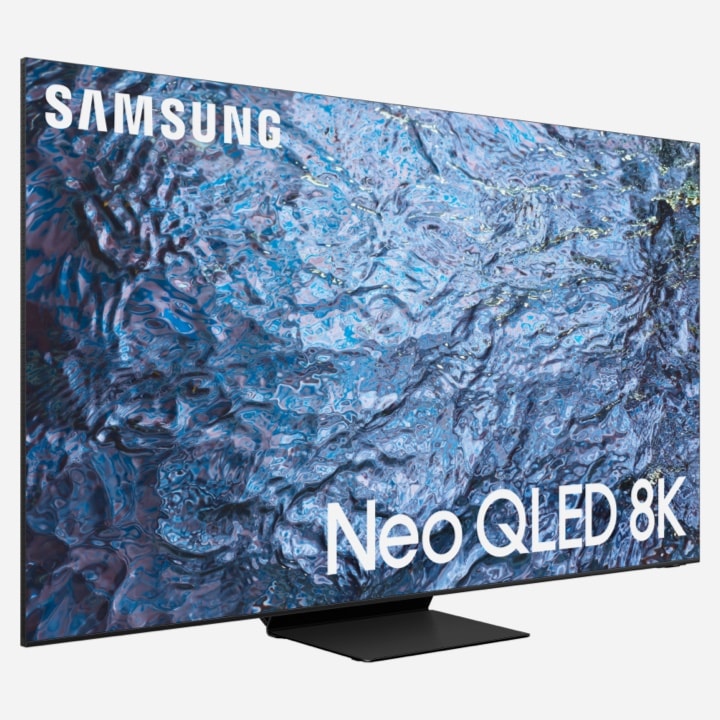 Smart home advances with SmartThings station updates
As the smart home market continues to grow, users need simple, interoperable, and dependable ways to connect a more significant number of devices. SmartThings Station offers quick setup and compatibility with a range of smart home products including Matter devices, with the simplicity that users expect from Samsung. With SmartThings Station, users can automate different aspects of their home environment, setting routines that add convenience to their day and help to reduce energy waste such as switching off lights and appliances easily.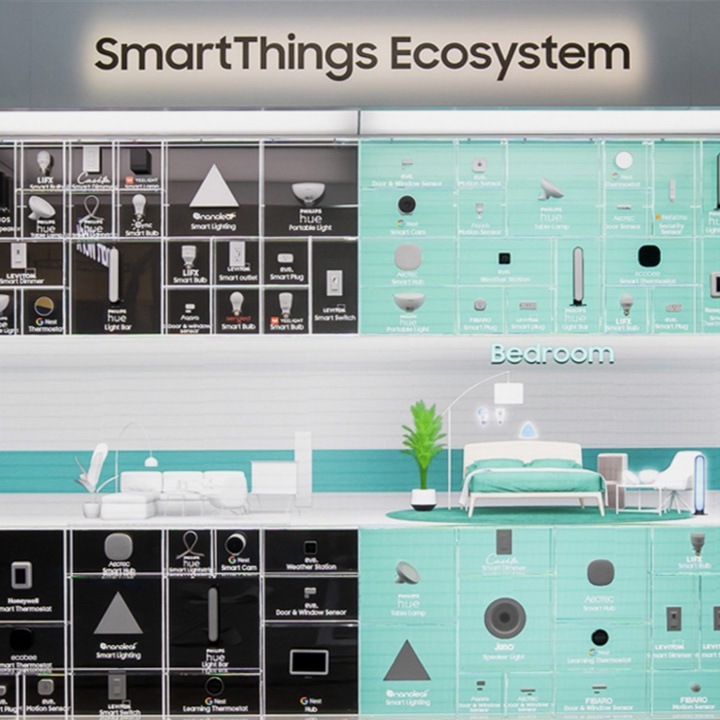 Family care made easier with Galaxy devices
Thanks to the remote connectivity of SmartThings, those worried about elderly parents are able to keep track of their loved ones' wellbeing thanks to Samsung Senior Care, which can harness a TV's microphone and camera as well as an elderly user's Galaxy Watch to monitor and send real-time alerts to family members in emergencies.

Click below to shop our current Galaxy Watch selection.
Connected & customized kitchen experiences
Ahead of CES® 2023, Samsung Electronics today unveiled the newest additions to its customizable Bespoke Home lineup. Samsung's latest home appliances and services were designed to meet a growing demand for customization and provide a new level of intelligent connectivity that empowers users to be more sustainable in the kitchen.

Click below to shop our current Bespoke kitchen selection.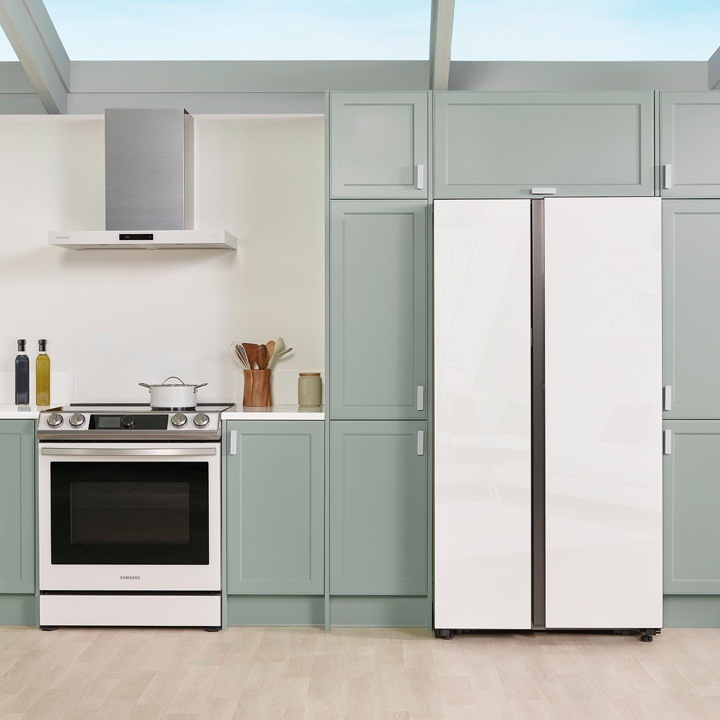 Prepare healthy meals like a master chef with the Bespoke AI™ Oven
The Bespoke AI™ Oven1 makes meal prep a breeze, combining powerful intelligence with innovative cooking technologies to produce delicious meals that cater to users' dietary preferences.

Click below to shop our current Bespoke kitchen appliances.