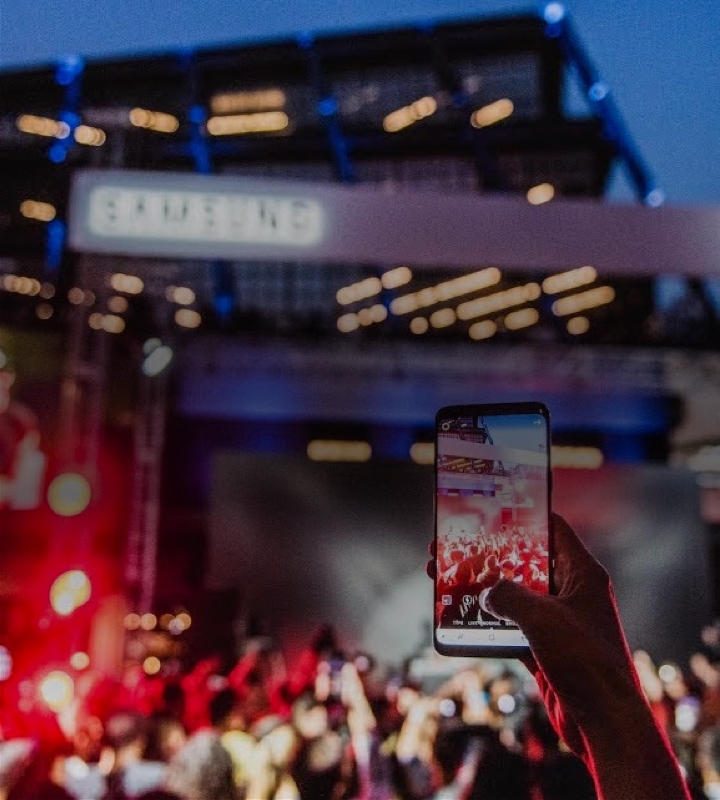 Explore Samsung 837
Immerse yourself in cutting-edge tech, live events and our best products and services.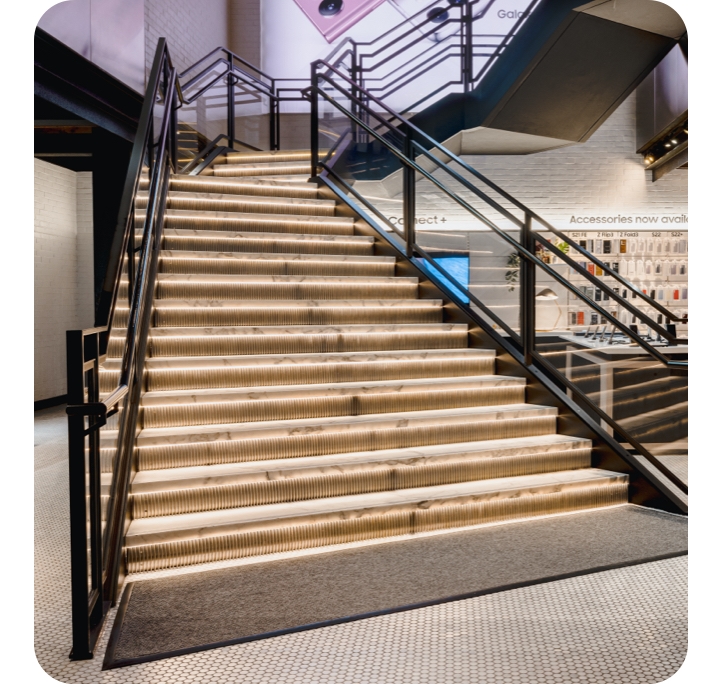 Where your passions come to life
One look inside and you'll see that Samsung 837 is more than a store. It's an interactive playground filled with big ideas for how you live and what you do. From next-gen gaming stations to a sustainable green space, see how our innovations open up your world to endless possibilities.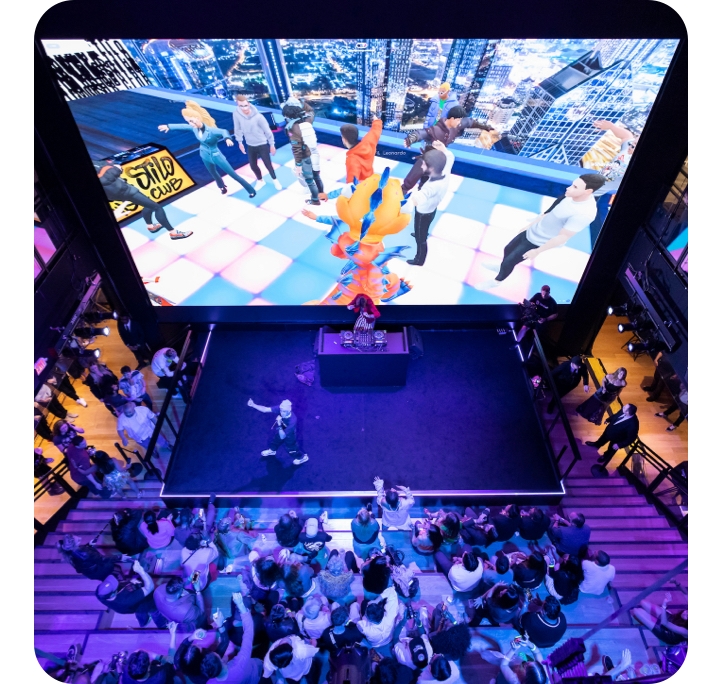 Where your participation sparks inspiration
Looking for something different? Samsung 837 showcases the hottest events in art, culture, technology and gaming. Check them out live on a massive 3-story screen and stage, plus get hands-on with product demos and interactive installations.
How will you experience
our interactive world?
Find innovations that matter to you, then dive right into an immersive experience. What you love is now right at your fingertips.
How will you experience
our interactive world?
Find innovations that matter to you, then dive right into an immersive experience. What you love is now right at your fingertips.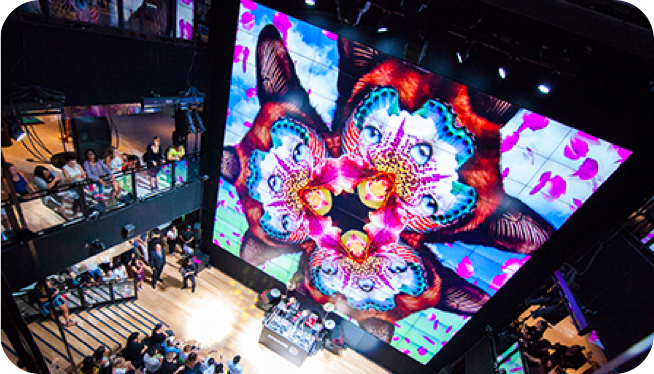 Take part in cutting-edge events
Walk in. Look up. At the center of 837, we created a three-story screen and main stage. Sit back, get comfortable and enjoy workshops, screenings and cultural moments.
LEARN MORE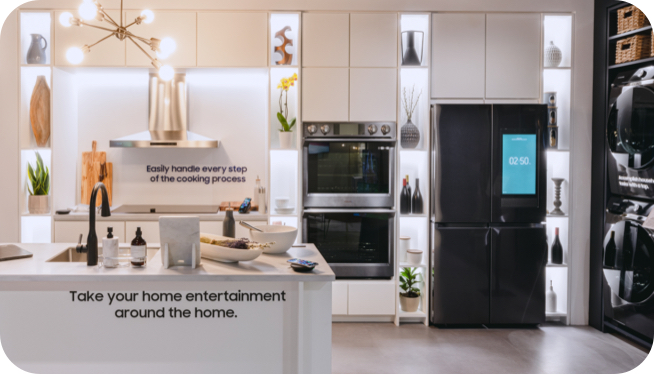 Discover our connected home
Elevate your home life with ease. Explore a whole world of seamless experiences with help from our smart devices and appliances.
LEARN MORE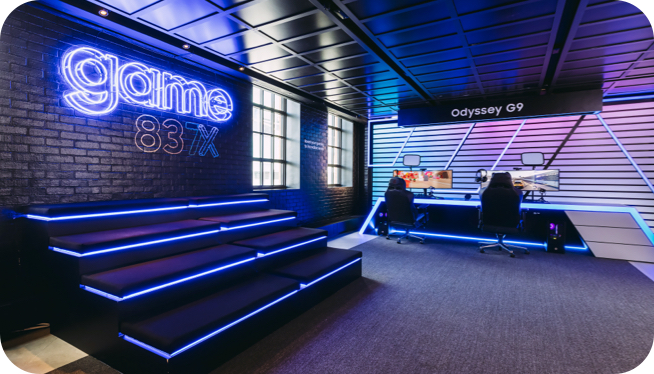 Level up with next-gen gaming
Get a front-row experience in our Gaming Lounge and Mobile Gaming Zone. Our latest tech offers hands-on access and immersive adventures.
LEARN MORE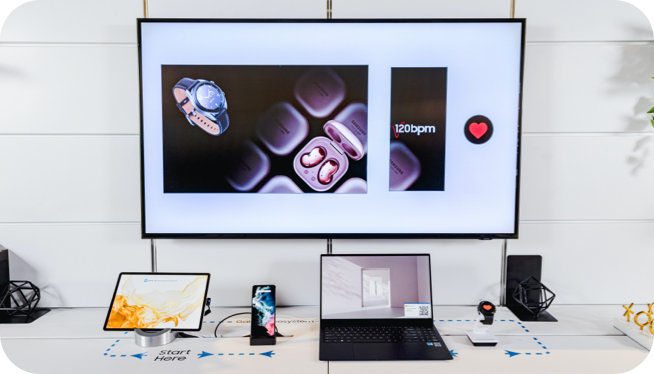 Play with empowering mobile tech
Say goodbye to limitations with a suite of inter-connected devices. Discover how our ecosystem of phones, tablets, watches and more can meet your new normal lifestyle.
LEARN MORE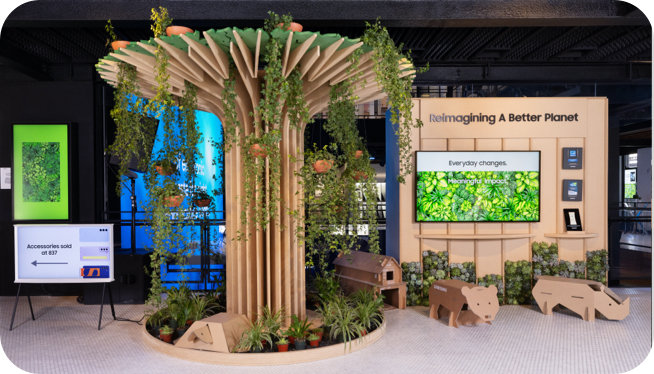 Experience a sustainable future
Check out our interactive green space. You'll see how everyday changes lead to meaningful impact with our sustainable products.
LEARN MORE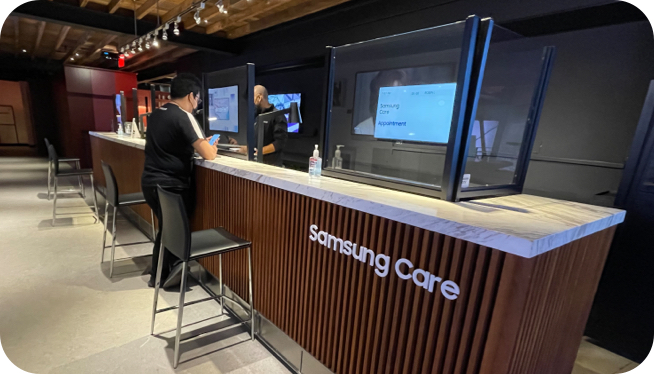 Get expert care
Enjoy white-glove treatment at our concierge-like service station. Samsung Techies offer one-on-one help for devices, while Samsung Guides lead workshops and tours.
LEARN MORE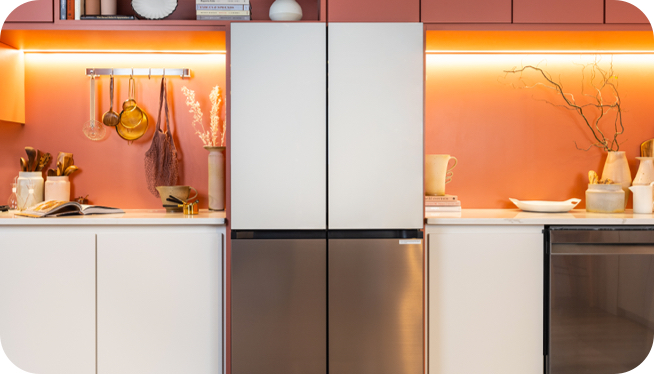 Customize your home with Bespoke
It's time to express yourself. See how our Bespoke services give you the power to personalize your space with colors and combinations that are uniquely you.
LEARN MORE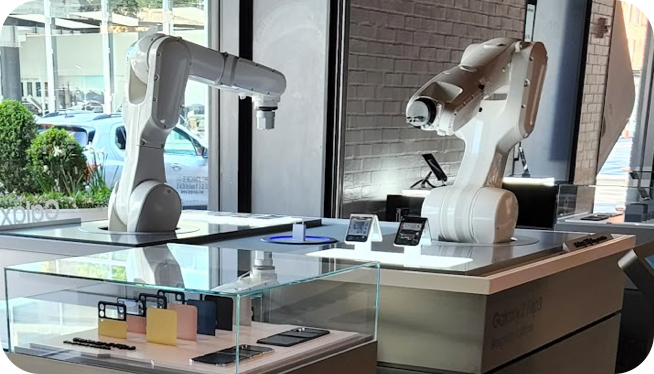 Design your unique Galaxy Z Flip 5G
Explore more possibilities with your Galaxy. Style your Z Flip 5G with customizations that make it truly yours.
LEARN MORE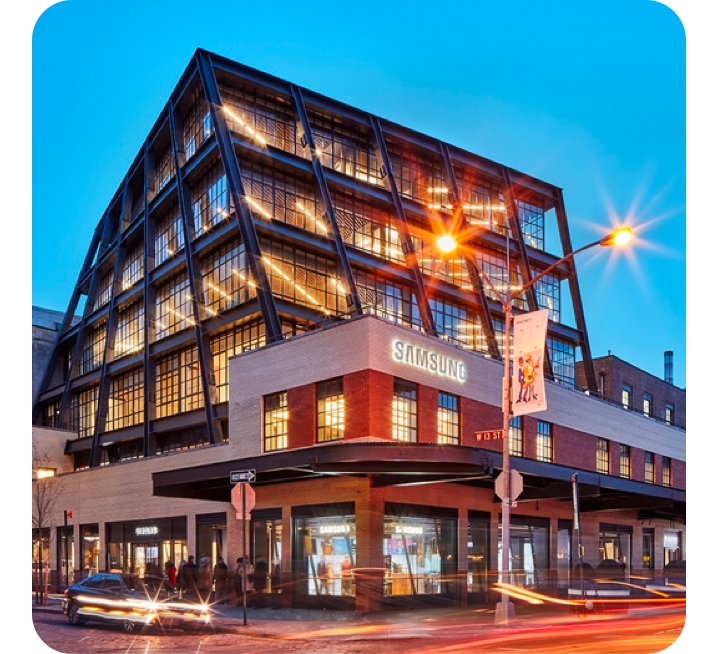 Visit us in person
Hours:
Monday through Friday, 11 am - 8 pm
Saturday, 11 am - 8 pm
Sunday, 11 am - 8 pm

Contact us
(848) 328-0073


   
837 Washington Street, New York NY 10014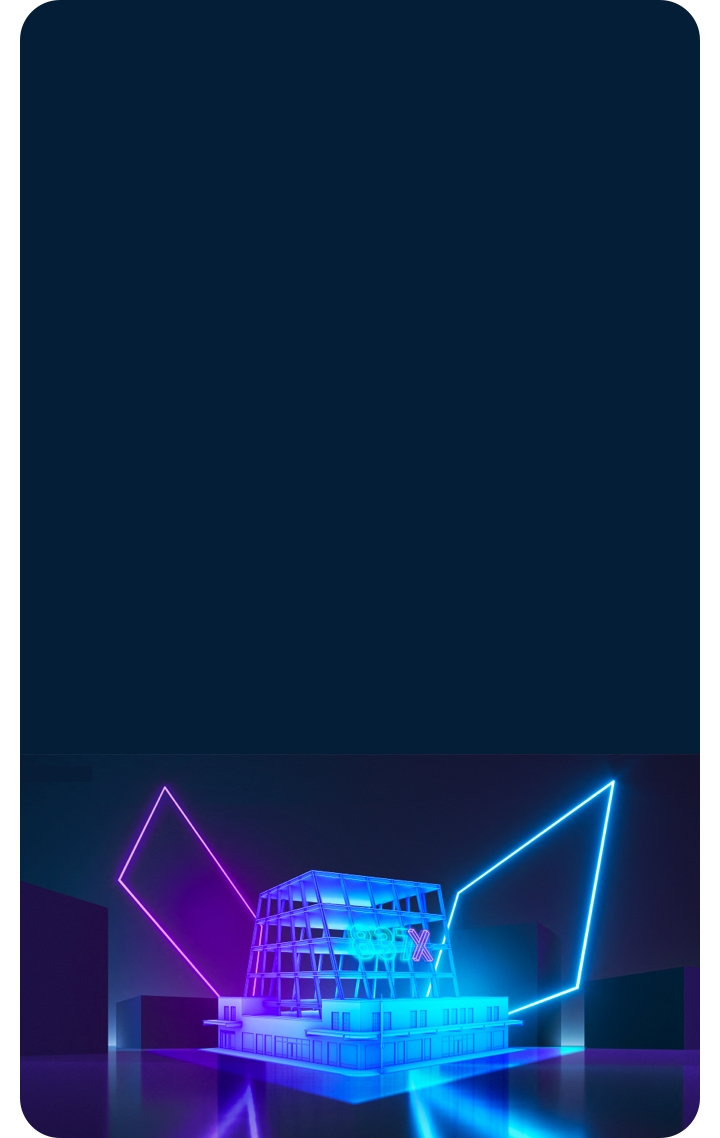 Can't join us in person?
Visit 837X in the metaverse
Welcome to the virtual amplification of our flagship store, where you can explore in-store experiences and more. Go on quests. Win NFT prizes. Participate in virtual workshops. Plus, enjoy live events and performances.
*Galaxy Z Flip4 shown contains 20% recycled materials in certain parts.

Fast, easy checkout with Shop Samsung App
Easy sign-in, Samsung Pay, notifications, and more!
Or continue shopping on Samsung.com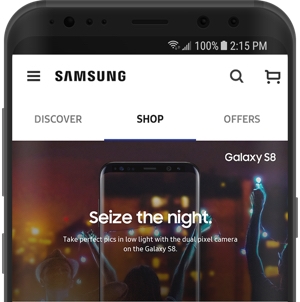 ×
You Are About To Be Redirected To Investor Relations Information for U.S.
Thank you for visiting Samsung U.S. Investor Relations. You will be redirected via a new browser window to the Samsung Global website for U.S. investor relations information.
×
Redirect Notification
As of Nov. 1, 2017, the Samsung Electronics Co., Ltd. printer business and its related affiliates were transferred to HP Inc.
For more information, please visit HP's website:
http://www.hp.com/go/samsung
Select CONTINUE to visit HP's website.