Sustainable shopping
made easy
Exploring products has never been easier, thanks to new badges that make our commitment to sustainability clear to see.
Look for these badges when shopping
From recycled packaging to energy efficient appliances, we're innovating our products in four
key areas to perform better for you and for the planet.
Save money when you upgrade or trade-in and we'll recycle or refurbish your old product, conserving resources and reducing waste
Recycle the old, save on the new
Receive an instant credit when you trade in your eligible device. †

Trade-in your phone
Trade in for eligible Certified Re-Newed phones, tablets, wearables or audio products and we will take care of the recycling.†
Sustainable materials
Discover electronics that meet the EPEAT Gold ecolabel, helping you select products with environmental benefits
Shop select phones that have been awarded the EPEAT Gold label.1 That means you're benefiting from high standard for materials selection and greenhouse gas reduction with your device.
Energy efficiency
Explore products awarded ENERGY STAR's most efficient
100% of notebooks, air purifiers, front-load washers and dishwashers are ENERGY STAR certified. So what you buy is designed to save power, lower your bills and reduce your carbon footprint.

Renewable energy
Browse products assembled using
renewable energy
Samsung is a proud EPA Green Power Partner.3 All our worksites across the U.S. are powered by 100% renewable energy resources, so what you buy already has a reduced carbon footprint.

Responsible recycling
Check out recycled products which are expertly refurbished for resale.
Our Certified Re-Newed phones are refurbished by Samsung expert technicians. So you get outstanding performance at a lower price, leading to less waste and a lower carbon footprint.
2022 ENERGY STAR Partner of the Year Awards – Sustained Excellence and Energy Management
Recognized for long-term commitments to sustainability and energy management at our facilities.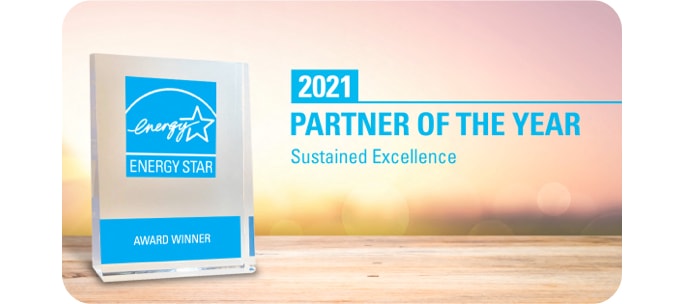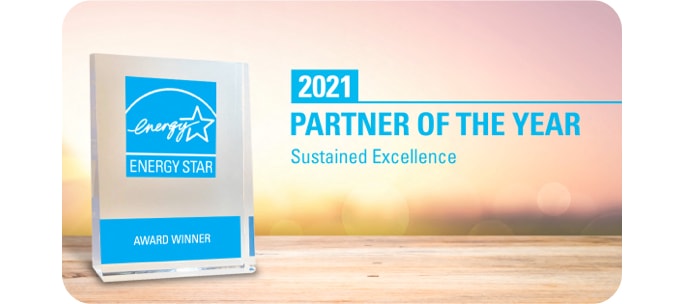 2021 ENERGY STAR Corporate Commitment Award
Honored for promoting energy efficient products and demonstrating leadership in energy efficiency.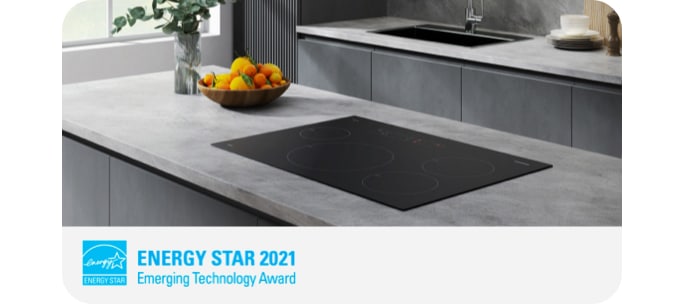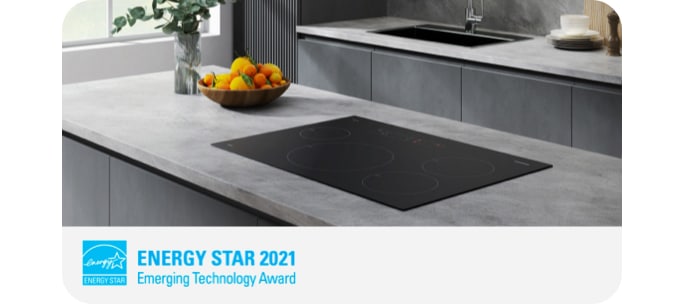 2021-22 ENERGY STAR Emerging Technology Award – Smart Induction Cooktop
Proud to offer the first cooktop in the industry recognized for reducing energy use and emissions.
2021 SMM Electronics Challenge Awards – Sustained Excellence and Gold Tier
Two accolades in recognition of recycling and eco-product innovations.
Everyday changes. Meaningful impact
Discover how Samsung is making everyday changes for a meaningful impact on our environment — and how you can help.
Find great rebates
A greener world starts at home. Energy-efficient appliances save you money and support the environment.
1The EPEAT ecolabel is the leading global Type 1 ecolabel covering products and services from the technology sector. It identifies more products from a broader range of manufacturers than any other comparable ecolabel. Learn more: https://www.epeat.net/about-epeat
2The EPA introduces ENERGY STAR Most Efficient 2022 as a distinction that recognizes products that deliver cutting edge energy efficiency along with the latest in technological innovation.
3The U.S. Environmental Protection Agency (EPA) established the Green Power Partnership (GPP) in 2001 to encourage organizations to use green power voluntarily to protect human health and the environment. Learn more: https://www.epa.gov/greenpower/about-green-power-partnership
Back
First, tell us about your trade in
Please have your old TV ready for our delivery partner to pick up. They cannot unmount or disconnect your TV.
Back
Next, choose the device you want to purchase