Personalize your clean
Your family and home have unique needs—why not find a vacuum best suited to fit them? Explore the best vacuums for pet owners, multi surface homes, dust sensitivities and more.
Explore all Samsung vacuums
From cordless stick vacs to smart robotic vacuums, there's one that's just right for you. Browse the Samsung vacuum family to find your perfect fit.
Vacuum accessories
Accessorize your clean and pair your vacuums with their partners in grime.
Find out why customers love Samsung vacuums
Winning awards across the board
iF Design Award 2022
Samsung's Bespoke Jet™ received the International Forum (iF) Design Award 2022. Bespoke Jet™ was designed to look elegant in any environment with its innovative auto disposal system, the All-in-One Clean Station™.


CES 2021 Innovation Awards
BESPOKE Jet™ won CES Innovation Awards for its vacuums featuring the All-in-One Clean Station™, featuring an auto disposal system integrated with a battery charging station.

SLG 5-star Certification
Received the highest 5-star rating for Dust retaining capability of 99.999% of fine dust¹ from SLG Prüf- und Zertifizierungs GmbH.


British Allergy Foundation Certification
Recognized by The British Allergy Foundation for reduction in exposure to house dust mites, cats, dogs and pollen².


UL Certification
Certified by UL for up to 400 times³ less dust emission when emptying the dustbin.


Ranked #1 in Product & Service Quality and Repair
Samsung was rated #1 in Product Quality, Service Quality and Service Repair by the 2022 American Customer Satisfaction Index.††


Get $300 off Bespoke JetTM Cordless Stick Vacuum
With All in One Clean Station. Now $599.99 $899.99.

Get inspired with these vacuum styles
See how others are elevating their homes with these sleek and modern Samsung vacuums.
Eric Wertz
@bluecollarprep
"I've honestly never loved a vacuum more! I usually hide my vacuums in the closet but with the sleek design of the Samsung Bespoke Jet Vacuum, it has become a part of my kitchen decor."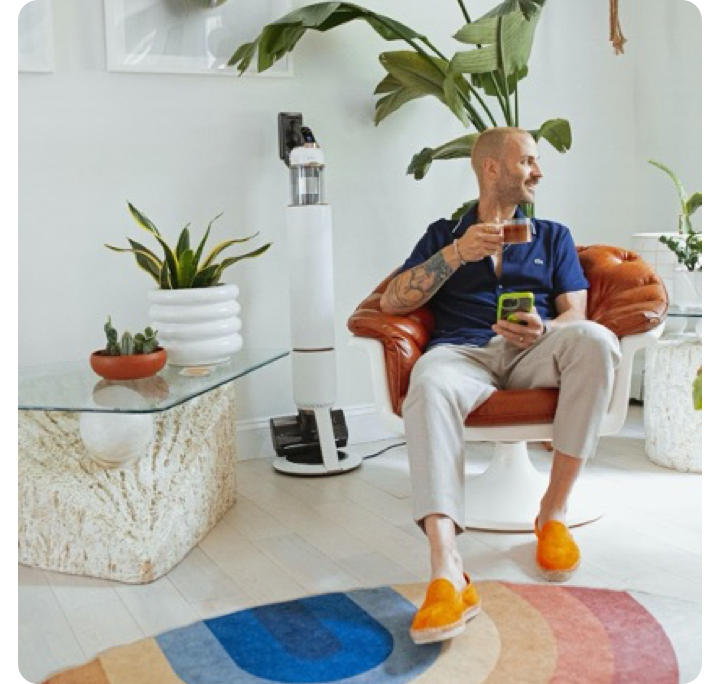 Karsyn DuPree
@karsynkdupree
"We have pets and we have kids and this has a 5-tier filtration system that filters out 99.99% of microparticles from the vacuum."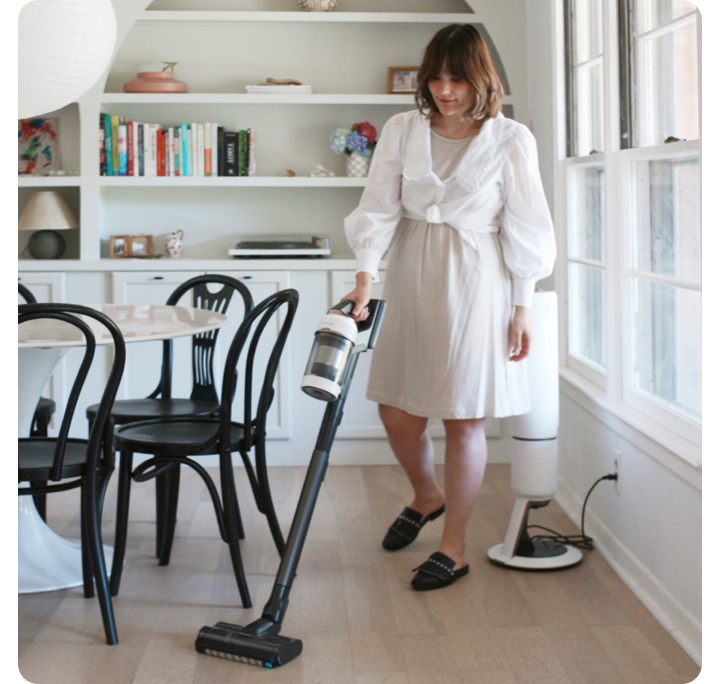 Stephanie Watkins
@casawatkins
"No vacuum is as powerful and stylish as the Bespoke Jet Stick Vacuum with its premium finish and color. My favorite feature has to be the charging accessory cradle that not only stores the attachments, but also has a backup battery charged and ready to use!"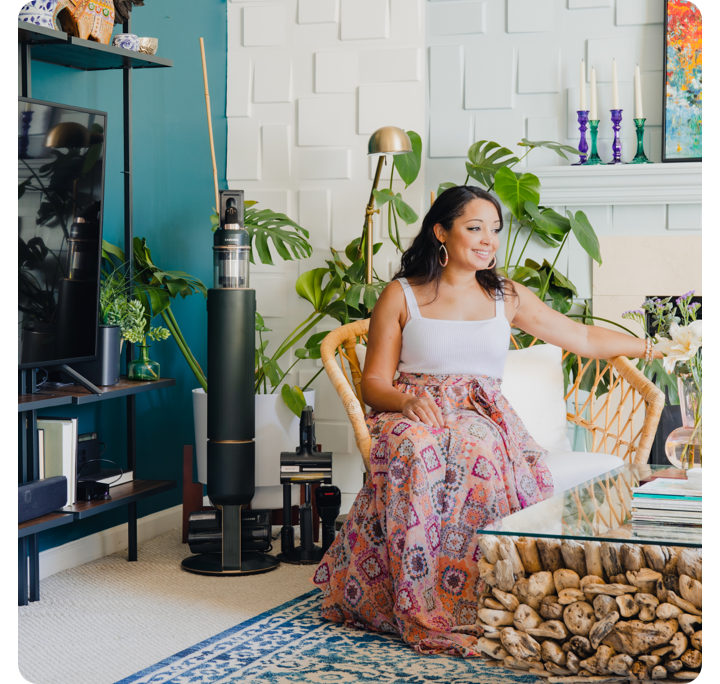 Brianna Schuler
@mintchaico
"The Bespoke Jet Vacuum is so sleek! We have a lot of different sized rugs in our home, and this vac never fails to get the job done. It truly keeps our home spotless."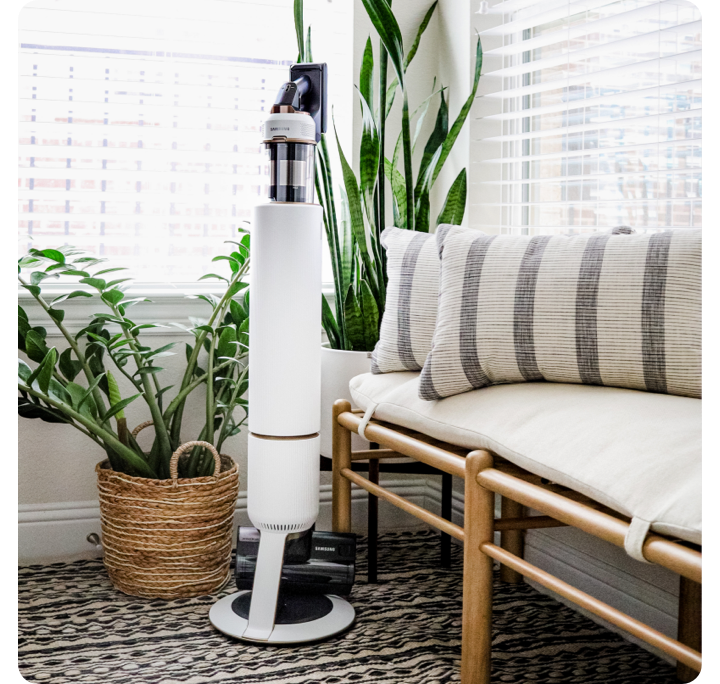 *Based on third-party testing by SLG, using Max mode, in accordance with the IEC62885-2 CL5.11 standard.
2. Fine dust emission level tested when emptying the dustbin. Based on PM10 concentration (µg/m3), maximum level compared with the Samsung VC7000. Results may vary depending on individual use.

3. Tested based on IEC 62885-2, CL.5.11 by SLG Prüf- und Zertifizierungs GmbH. Results may vary depending on actual usage. Refers to particles in the size range of 0.5 to 4.2µm.
††Based on the 2022 American Customer Satisfaction Index survey of customers rating their own appliances. Samsung tied with three other brands for Service Quality. ACSI is a registered trademark of American Customer Satisfaction Index LLC.
*Valid 10/6-11/1. Throughout promotional period, percentages off will fluctuate and select appliances will vary. While supplies last.

*Eligible products, as well as terms and conditions, will be available when the promotion begins on December 8.