How to Work
From Home and
Win the Day
Tips for working remotely without missing a beat.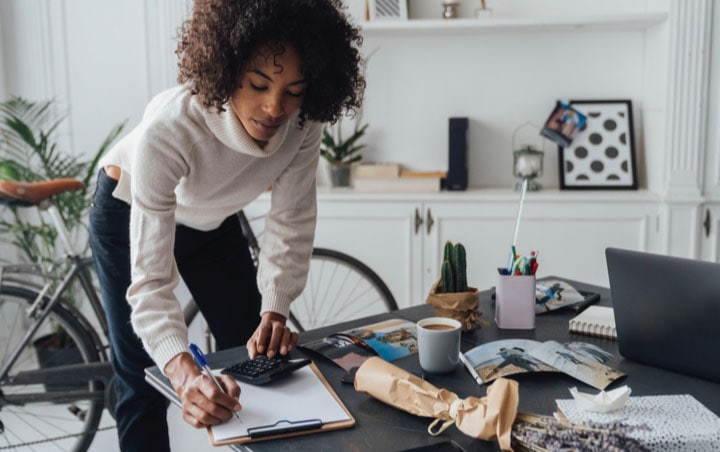 Working from home can be a boon for productivity if it's done right. Whether you're joining the mobile workforce for the long haul or adjusting to a temporary work-from-home situation, here are some ways to get the most out of your workday.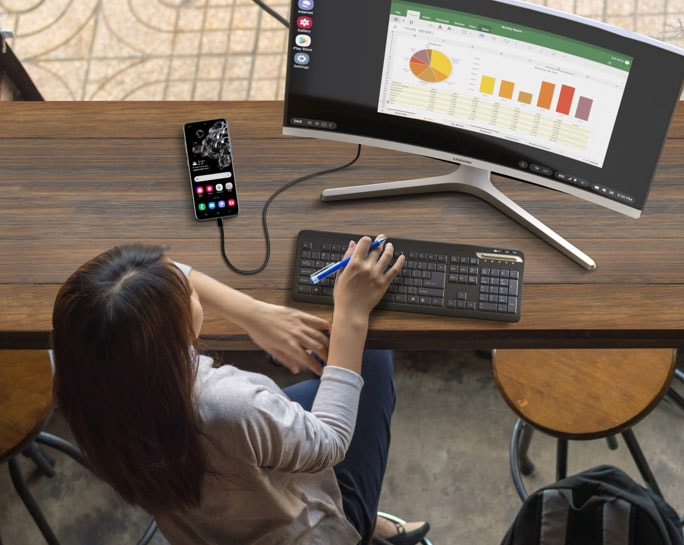 Set the stage
Recreate your in-office set-up at home. Hook up your Galaxy S20 to a tool like Samsung DeX that let's you connect your phone to a monitor or TV with just a USB cable.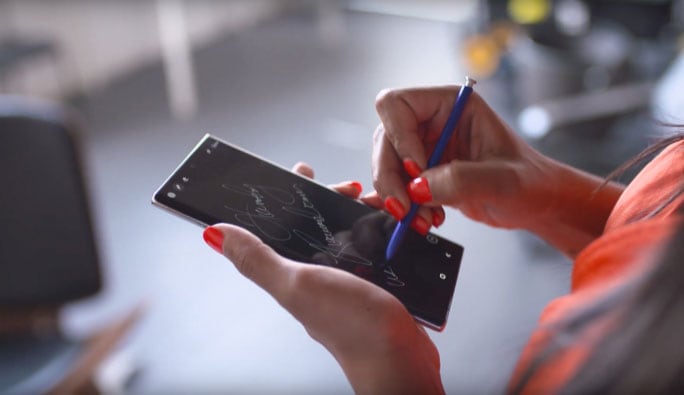 Find your rhythm
Good time management is crucial. Try breaking your day into productivity cycles: 15 minutes of work, then 5 minutes of break. Repeat that 4 times, then take a 20-minute rest. You can also write reminders on your Galaxy Note10 using a note-taking app like Samsung Notes and power through your to-do list.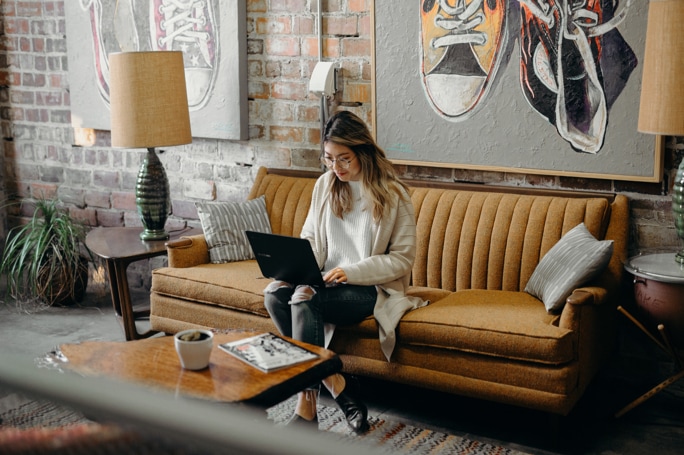 Check in with your team
Send your boss a mid-day update on your progress. Even if you're not at your desk, you can use your phone as a webcam to video chat with your teammates, so you didn't miss any conversations that affect your projects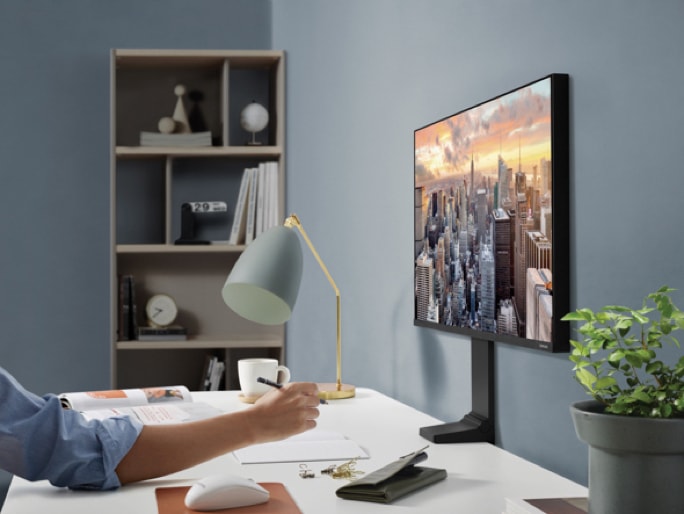 Boost your productivity
Make sure you've got the right equipment to excel. Get the power you need to work from anywhere with the Galaxy Book S and maximize precious desk space with the Space Monitor, which folds flat against the wall and even clamps onto the side of a desk.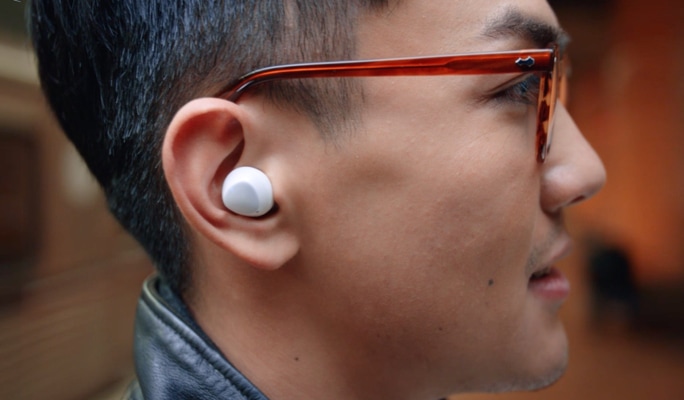 Keep moving
Don't feel tied to your desk. Move freely when you're on a call with wireless Galaxy Buds+. Two mics pick up your voice over background noise, so you'll be heard clear as a bell. Plus, no need to worry about the Wi-Fi dropping—the seriously fast 5G mobile hotspot on the Galaxy S20 lets you stay connected while on the go.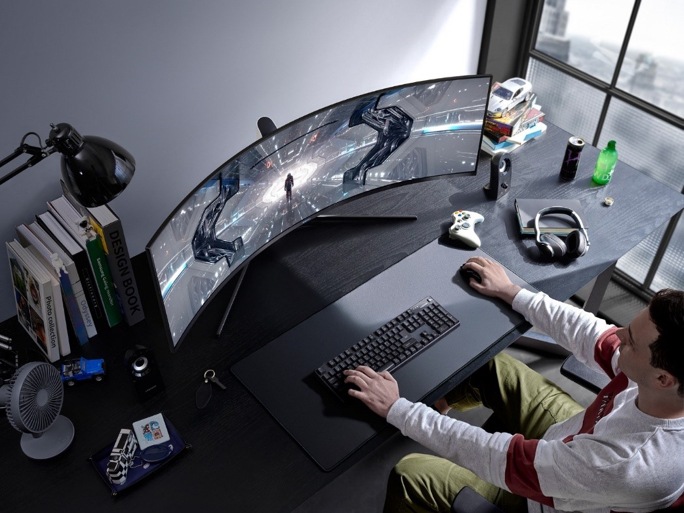 Make time to reset
Set some serious work-life boundaries to avoid burnout. Once your workday is over, settle in for an immersive gaming experience with a curved monitor. Built for both work and fun, you can switch off work mode without switching screens.
Make working from home
a success
Connect your Galaxy S20 or Note10 to a monitor for a productive desktop experience powered by your phone.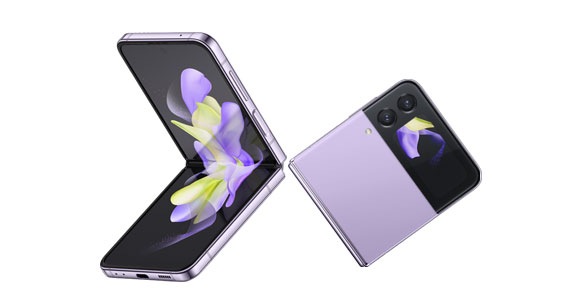 *S Pen Fold Edition sold separately and is only compatible with Z Fold4 and Z Fold3.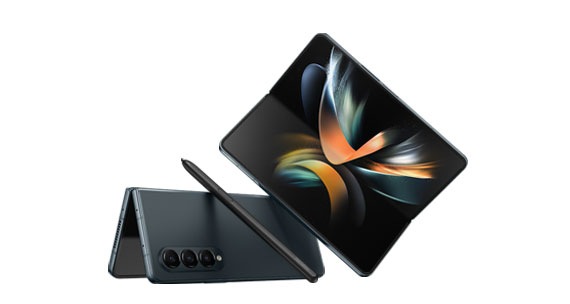 *S Pen Fold Edition sold separately and is only compatible with Z Fold4 and Z Fold3.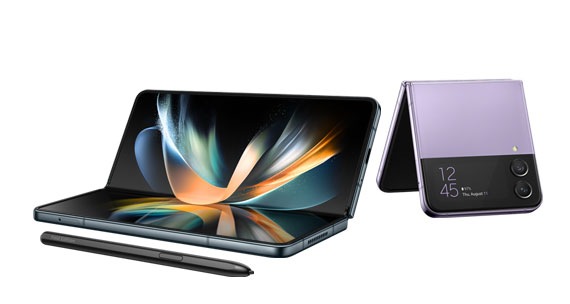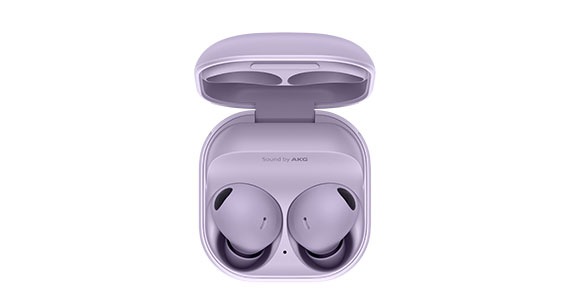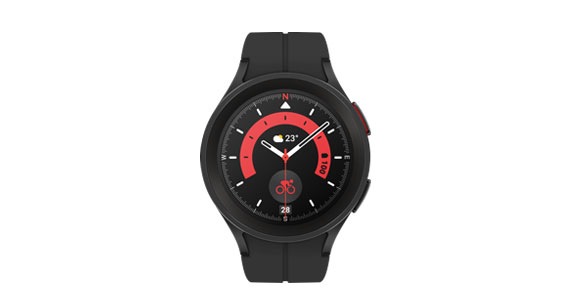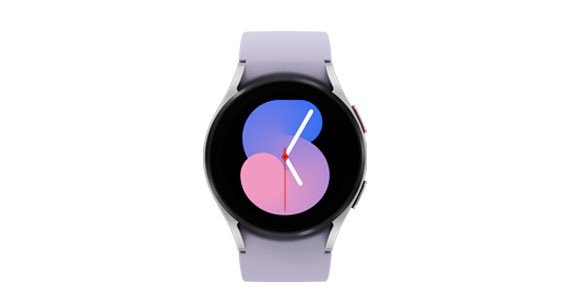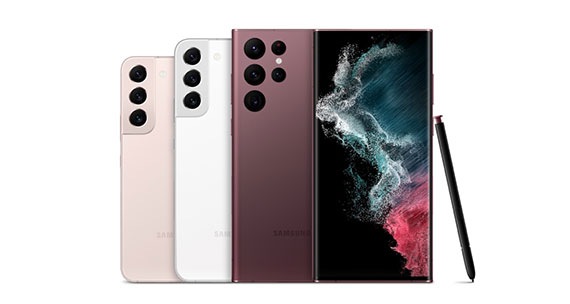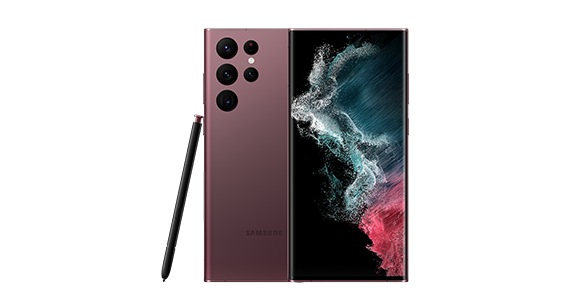 Make working from home work for you
Find product tips, troubleshoot issues and learn more about features with the help of our support tools.

Bringing more of the world to you
We're all moving forward one day at a time. From living healthy and staying connected to keeping your whole household entertained, these bundles make life at home a little easier and better.

Solutions that get down to business
See work on a brilliant 4K screen. Organize meeting notes flawlessly. Even make your phone a work PC. Our innovative business solutions empower you to get the job done from home.