TV when it's on, art when it's off
The Frame


Design a home that reflects your style
"Just like what you wear, what you bring into your home and onto your walls should reflect your unique style." Jason likes how The Frame's slim lines and modern design add a sophisticated touch to his laid-back living room décor.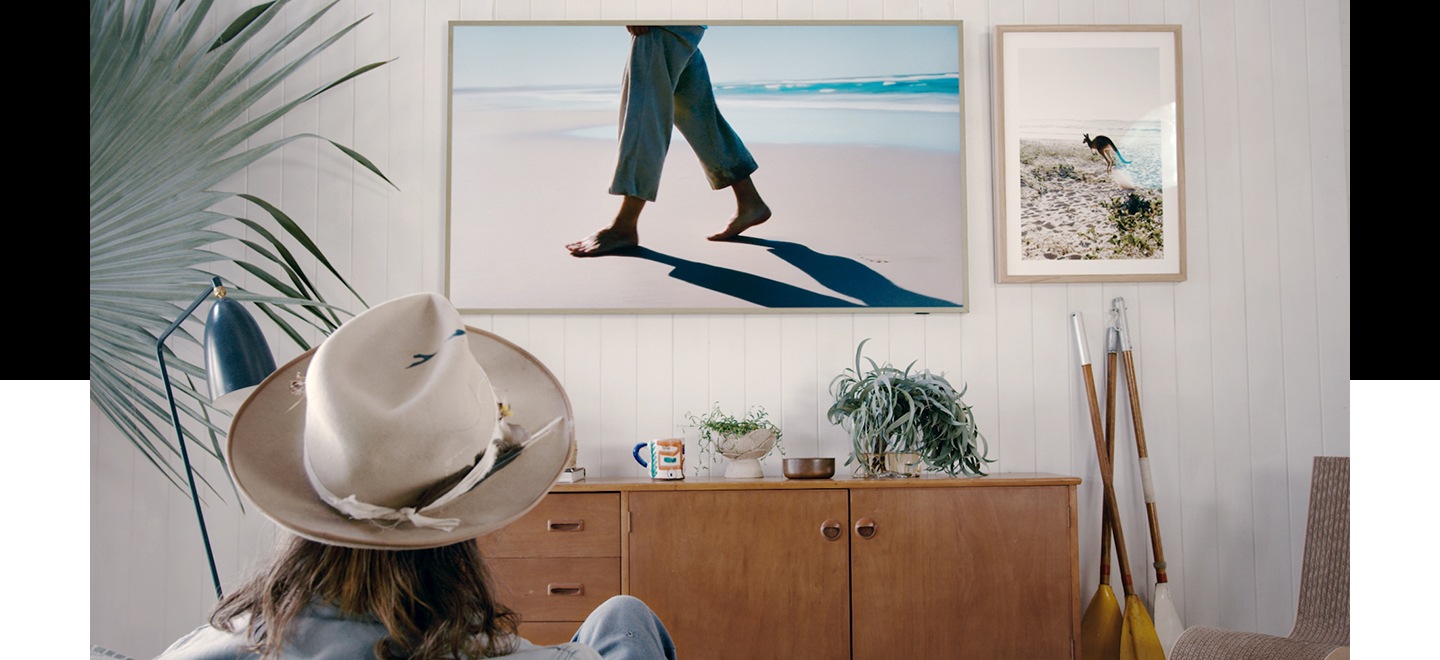 Choose artwork that makes you happy
Surrounding yourself with art and design you love is the simple secret to making a space look and feel good. With The Frame, you can choose from over 1,600 artworks and curate a personal gallery to set the mood of your space.2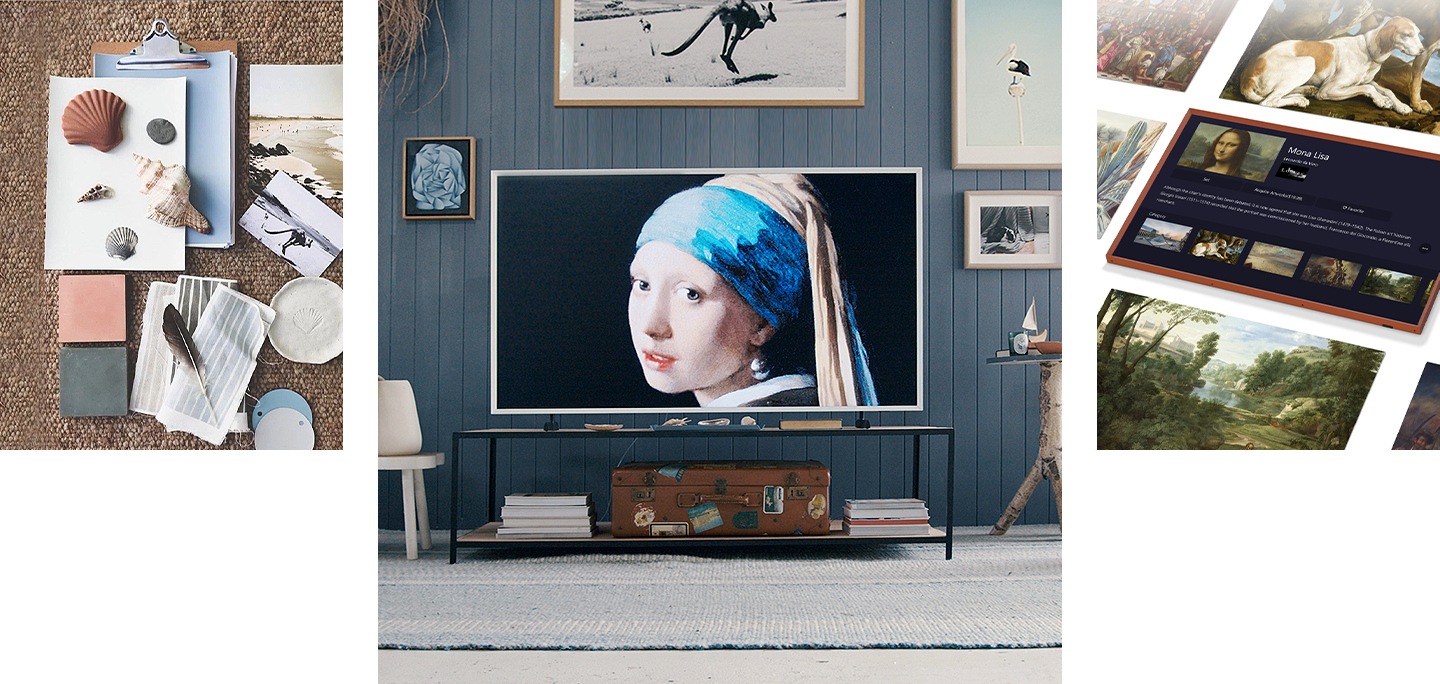 Put a unique,
personal stamp on your home
When decorating, always remember to put soul into your style. In Jason's home, he uses natural themes, organic textures and coastal objects displayed on and around The Frame to express his love for nature and the beach.
"Can't say enough about this TV. It has an awesome full picture.
I love the features and customization."
— The Frame TV customer product review, Samsung.com
Pull it all together with the perfect centerpiece
Finally, it's important to find a cohesive centerpiece for all your design elements. And with The Frame, it's easy to find art that ties colors, textures and shapes together in a beautiful way.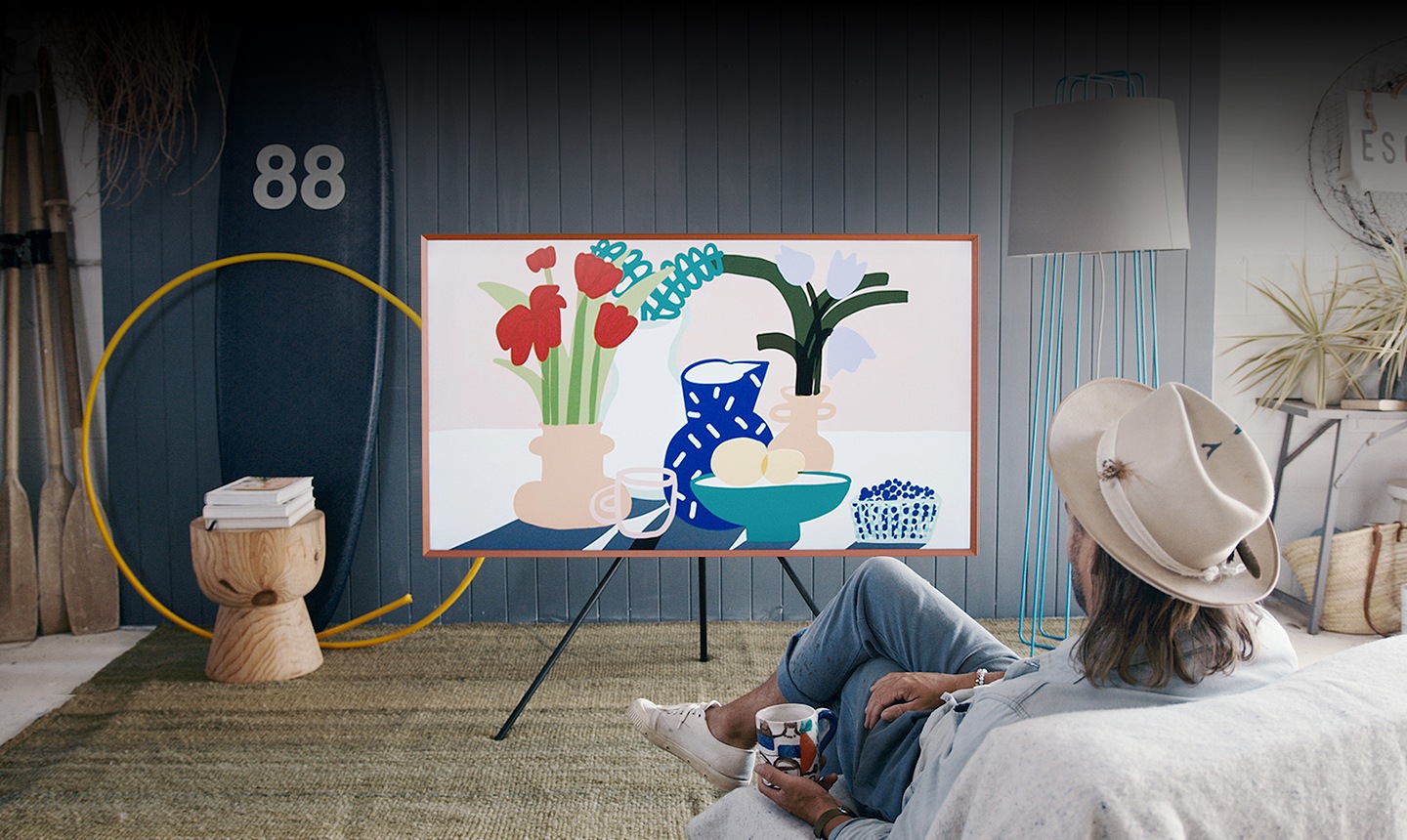 Add an artful touch to your home interior
75" The Frame
with Beige Bezel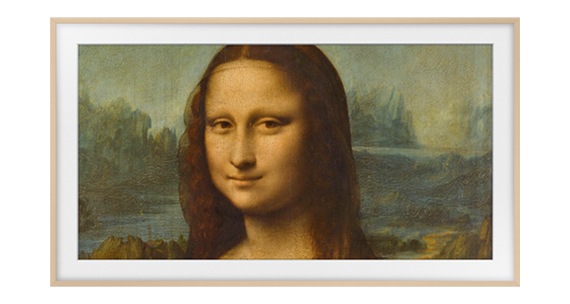 55" The Frame

with White Bezel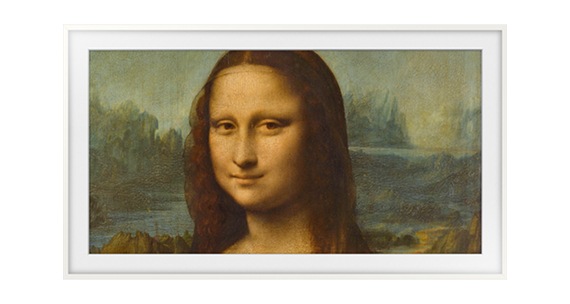 32" The Frame

with Vivid Lemon Bezel